Paper Shredding Services
Hillsboro, TX
Secure paper shredding is a key component of safeguarding sensitive information for businesses in Hillsboro, TX. 
Whether you need to ensure compliance with relevant regulations or just want to keep confidential documents secure, professional document destruction is essential. With its abundance of restored Victorian homes and its historic county courthouse, Hillsboro, TX is a unique community.  Here at RW Lone Star Security, we offer cost-effective, customized solutions to help Hillsboro businesses and residents protect their sensitive data. Our secure paper shredding services help businesses meet their compliance requirements while providing peace of mind.
Secure Shredding Solutions for Hillsboro Businesses
RW Lone Star Security offers a variety of services, from one-time document destruction to ongoing on-site shredding services. With RW Lone Star Security, all documents are securely shredded and recycled, giving you peace of mind knowing your documents are in good hands. Furthermore, RW Lone Star Security is compliant with all federal and state laws, so you can be sure that your documents are handled in accordance with regulations. 
Secure paper shredding services are an important tool for any organization that needs to protect sensitive information. By using a certified, secure paper shredding service, you can ensure that all confidential documents are destroyed safely and securely. The shredding process should include a secure chain of custody and the destruction of documents should be witnessed by a qualified representative. Once the documents have been shredded, they should be recycled in an environmentally responsible way.
A Full Range of Shredding Services
At RW Lone Star Security, we understand the importance of keeping your sensitive information secure. That's why we offer comprehensive document management services to businesses in the area. Our regularly-scheduled paper shredding service is designed to meet the unique needs of your business. We provide a customized shredding service that fits your specific requirements, so you can rest assured that your documents are being handled with the utmost care. Our services also include hard drive destruction, specialty shredding, physical storage, and document scanning. With our reliable shredding services, you can have peace of mind knowing that your documents are being securely disposed of.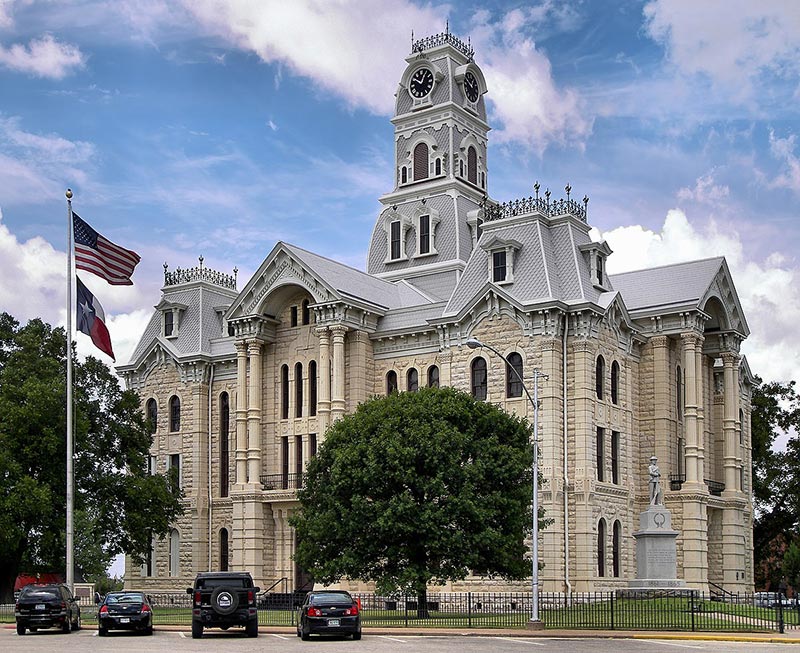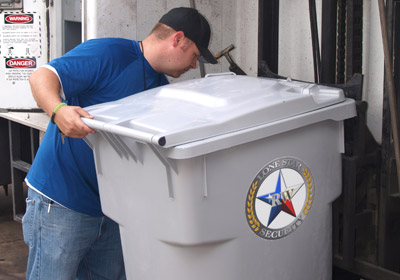 NOTE: We are a local company. We WILL NOT miss-use your email address or sign you up for an annoying newsletter.
Get All of Your Shredding Questions Answered Quickly!
Our consultants will give you a free call to answer your secure shredding questions. It's quick and easy.
Keep Your Hillsboro Business Compliant
The mishandling of sensitive information is a serious offense, both from a business standpoint and from a legal standpoint. Federal and state regulations exist to protect consumers from the misuse of their personal information, and companies are required to adhere to these regulations. If a company is found to be in violation of these laws, they can face serious fines and penalties. In addition, mishandling sensitive information can lead to major data breaches and identity theft, which can have devastating consequences for both the individuals affected and the company's reputation. Companies must take steps to ensure that they are properly handling and securing personal information, as any breach of security can be a costly mistake.
RW Lone Star is the top choice for paper shredding in Central Texas and the surrounding areas. Call our team today to learn more. We look forward to speaking with you.