Paper Shredding Service in New Braunfels
Are you a business owner in New Braunfels, TX looking for a paper shredding service?
At RW Lone Star Security, we understand the importance of protecting confidential information and provide a safe and secure paper shredding service tailored for your business. With our reliable and cost-effective solutions, we can help you reduce your risk of data breaches and identity theft. With years of experience in the industry, our team is always ready to provide you with the highest quality service.
New Braunfels, Texas is known for its small-town charm and big-city opportunities. From its lush green parks to its vibrant local businesses, this city has something to offer everyone. No matter what kind of business you're in, New Braunfels has plenty of potential. With its strong economy, low cost of living, and friendly residents, it's a great place to start or grow your business.
At RW Lone Star Security, we are proud to be your local paper shredding company in New Braunfels. Our team of experienced professionals provides comprehensive secure shredding solutions, customized to meet the unique needs of each of our clients. If you're looking for a reliable document shredding partner in New Braunfels, look no further than RW Lone Star Security.
Document Destruction Services in New Braunfels
Shredding confidential and sensitive documents is essential for protecting businesses and their clients. In industries such as healthcare, government, education, legal, and automotive, there is often sensitive information that must be kept secure. By shredding documents such as contracts, invoices, patient records, or other confidential documents, businesses can ensure that these records are not accessible to unauthorized parties. Shredding also helps to protect businesses from identity theft and other types of fraud. Furthermore, shredding can help businesses comply with data protection regulations such as HIPAA, GDPR, and PCI-DSS. 
RW Lone Star Security is committed to providing businesses in New Braunfels with the highest quality document shredding services. We understand that businesses have a legal obligation to protect their confidential information, and that's why we go above and beyond to ensure that all data is securely destroyed. We use the latest shredding technology to guarantee that all paper documents are shredded into tiny pieces that cannot be reassembled, and we also provide secure digital shredding services to destroy any digital data. We are also compliant with all relevant laws and regulations, so our clients can be sure that their information is being handled securely and responsibly. With RW Lone Star Security, businesses can be confident that their confidential information is being destroyed in the most secure and compliant way.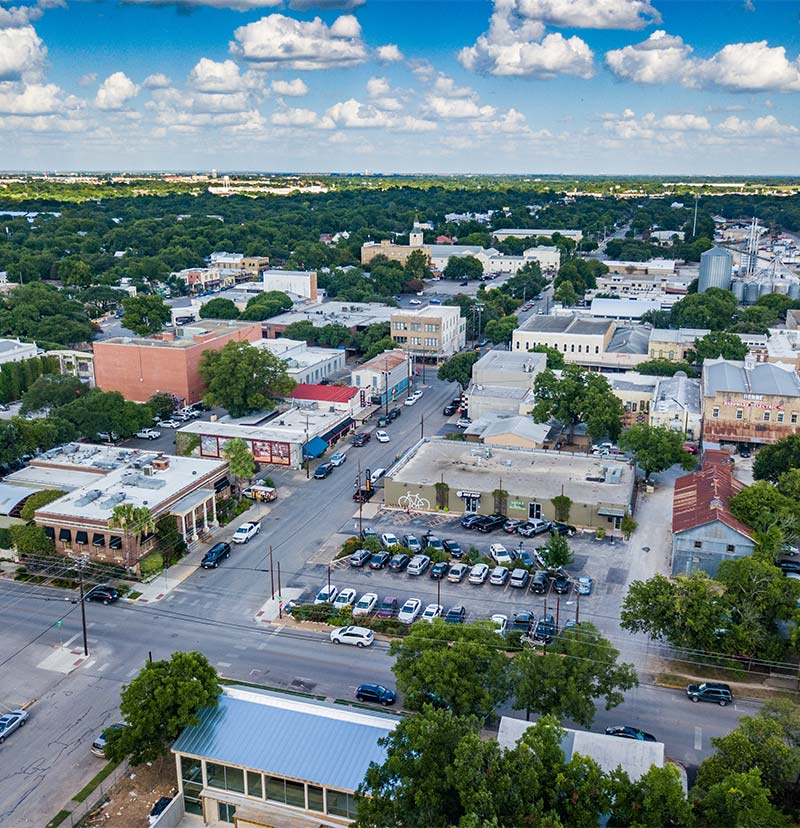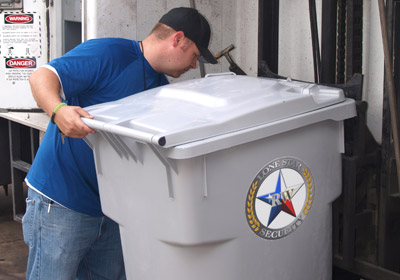 NOTE: We are a local company. We WILL NOT miss-use your email address or sign you up for an annoying newsletter.
Get All of Your Shredding Questions Answered Quickly!
Our consultants will give you a free call to answer your secure shredding questions. It's quick and easy.
Secure Paper Shredding in New Brounfels, TX
If you have a business in New Braunfels, you may have sensitive documents that need to be securely destroyed. That's why you should call RW Lone Star Security for all your paper shredding and document destruction needs. We have been the top choice for document destruction in San Antonio and the surrounding communities for over 16 years. Our team of professionals has the knowledge and experience to safely and properly destroy your documents, ensuring that your confidential information remains secure. We are dedicated to the highest standard of security, with our state-of-the-art shredding trucks and secure storage facilities. Plus, their flexible scheduling makes it easy for you to fit document destruction into your busy schedule. Don't take chances when it comes to protecting your sensitive documents – trust RW Lone Star for all your mobile shredding or on-site paper shredding needs.