Westlake Hills Paper Shredding Service
As Texas's economic state booms, businesses realize the pressing need for more stringent information security measures. Are you looking for mobile shredding and off-site document shredding Westlake Hills trusts? It's time to protect your company's sensitive information with RW Lone Star Security.
At RW Lone Star Security, we've provided paper shredding, document shredding, and Hard Drive destruction in Westlake Hills for over 14 years. We guarantee to shred your files in the most secure and compliant way.
Custom Document Shredding in Westlake Hills
Being in business for as long as we have, we know what it takes to secure confidential documents for an extensive range of industries. Whether you work for an educational institution, healthcare company, or government agency, you need reliable shredding services to dispose of your documents.
We trained our specialists to distinguish which files to keep and which to destroy. We also know the ins and outs of local, state, and federal laws regarding such services.
While there are no one-size-fits-all shredding solutions for any company, we offer custom services to match your needs.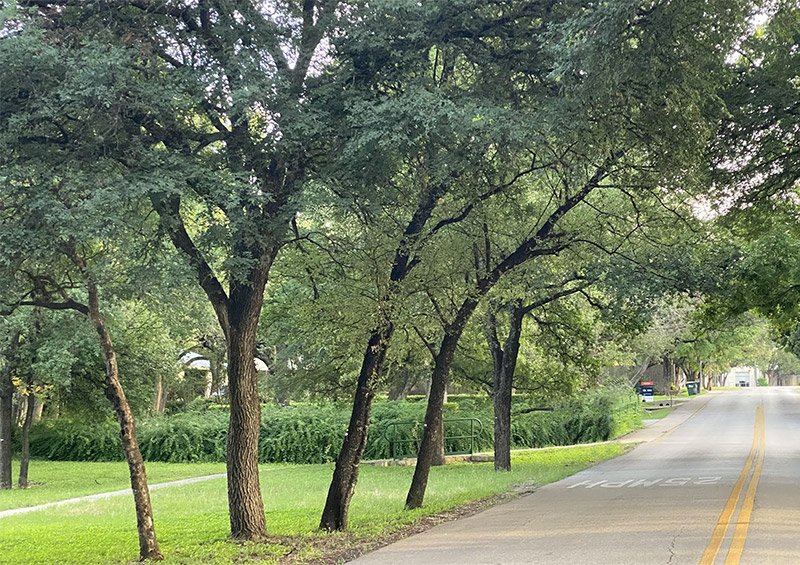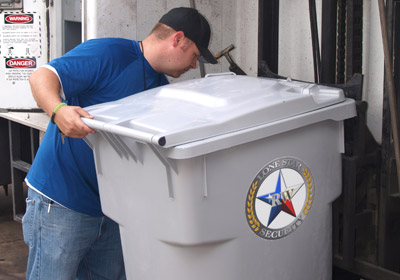 NOTE: We are a local company. We WILL NOT miss-use your email address or sign you up for an annoying newsletter.
Get All of Your Shredding Questions Answered Quickly!
Our consultants will give you a free call to answer your secure shredding questions. It's quick and easy.
Choose Services the Community Trusts
Shredding services are essential for a wide variety of organizations, but not all shredders are the same. RW Lone Star has been the top choice for paper shredding in Austin and it's surrounding communities for 14+ years
At RW Lone Star Security, we have four mobile trucks equipped with the latest technologies to serve varying needs. No matter how small or large your document destruction requirements are, we can fulfill them.
Additionally, our employees must pass the National Association for Information Destruction (NAID) certification process before serving clients. They also undergo random background and drug tests.
Lastly, we use only the highest quality equipment to ensure a seamless operation.
Entrust your destruction services with the pros. Get in touch with us now for a free, no-obligation quote.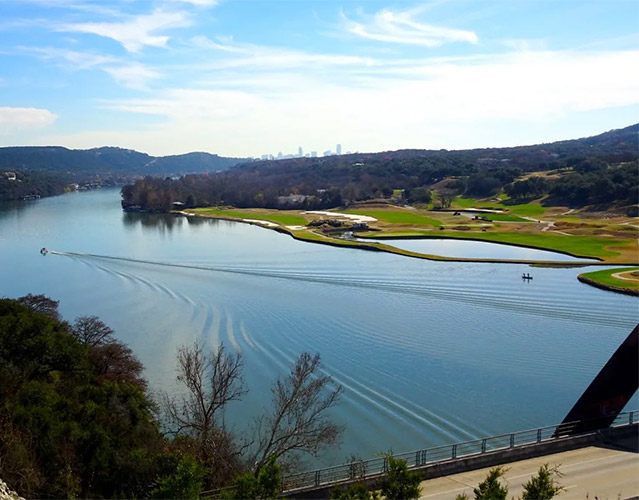 RW Lone Star Security LLC is very professional. The comapny is always reliable. The workers are very nice and easy to work with. The job is always done fast and with high regards with the our needs. The office staff are great. The RW Lone Star Security LLC company has remarkable prices. The company keeps tabs on your services and check's in from time to time, which this shows they care. They can take care of all your business needs. Andrea Ray City Secretary
Claire McDaniels
2021-09-16
Exceptional company! Quick response times and excellent customer service!
By far the best on-site shredding company in Central Texas. Reliable, convenient, reasonably priced and great customer service. I have used them many times before and will continue to use them. Love RW Lonestar.
Great folks and great service. Reasonably priced and they took care of all the details.
Javier Antonio Oyola
2018-10-24
Buen trato
Easy to do business with. Fair pricing. Quick response. Always goes extra mile.