Hard Drive Destruction Service
Many businesses don't realize that deleted information on hard drives can be recovered if the hard drive itself is not destroyed. The team at RW Lone Star specializes in the secure and complete destruction of hard drives that contain sensitive information. Whether your home computer, work computer, or laptop, our hard drive destruction services are guaranteed to make information completely unrecoverable.
Guaranteed Secure Destruction
It is important to reiterate that the only secure destruction of your sensitive data must be through physical destruction. Erasing, wiping, reformatting, and degaussing old hard drives in attempts to rid your hard drive of information still puts your business at risk.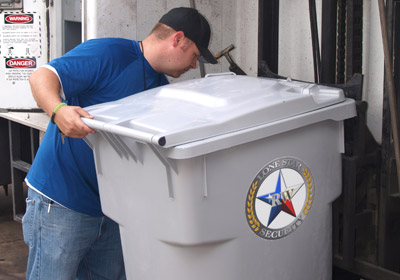 NOTE: We are a local company. We WILL NOT miss-use your email address or sign you up for an annoying newsletter.
Get All of Your Shredding Questions Answered Quickly!
Our consultants will give you a free call to answer your secure shredding questions. It's quick and easy.
Because of the permanent nature of hard drive destruction, we recommend that before your hard drive destruction service, you double-check to make sure you have copied any still-needed files. Once your hard drive is destroyed, you will not be able to recover any of the information. It is also important to note that any backups you have of your sensitive data should be destroyed along with the original hard drive, to ensure that any proprietary information is no longer recoverable from any device.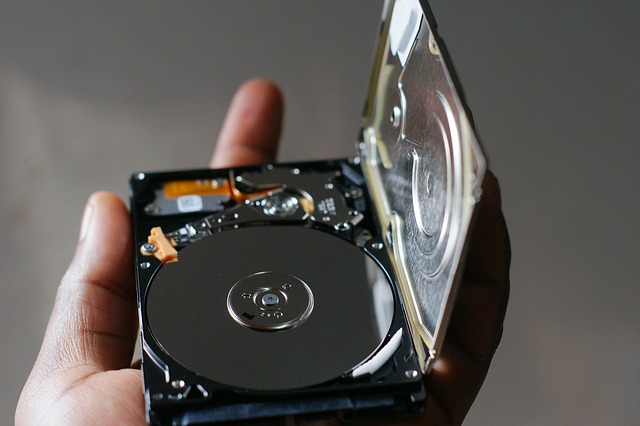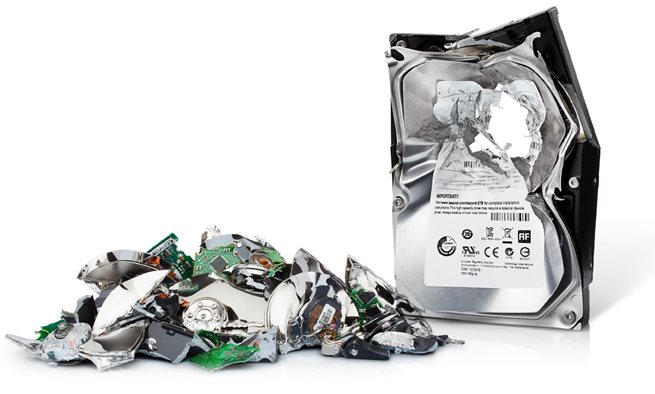 Hard Drive Destruction Policies
Hard drive destruction is done by hydraulically crushing or shearing. Shearing slices your entire hard drive into small pieces, much like paper shredding. This destroys the electronic components, causing any sensitive data to be completely unrecoverable. Crushing the hard drive punches an irreparable hole through the drive platters, destroying the magnetic surfaces along with any data on the drive.
Trust the Experts and Secure Destruction Services
You can trust RW Lone Star with all of your secure destruction needs. We have been providing hard drive destruction services to businesses in Central Texas for over 14 years. We are a Texas based, CVE Certified Service-Disabled Veteran-Owned Small Business and NAID Certified for On-Site Mobile Shredding. Along with hard drive destruction services, RW Lone Star offers paper shredding in Austin, secure document shredding in San Antonio, Waco, and surrounding communities.