Document Shredding Bins & Consoles
Protect Your Confidential Documents
Do not trust your discarded, confidential documents to be kept in an insecure environment. RW Lone Star Security offers a variety of secure containers to our customers for storage of their discarded paper waste. During your service appointment, RW Lone Star will transport your locked, secure bin to our transportation vehicle. From there it will be taken to our central headquarters and destroyed. In the case of on-site mobile service, we will transfer your secure bin to our shredding truck and destroy your discarded documents on-site.
Our consultants will work with your company to make sure that we find a document shredding bin solution that best fits your needs. Our team will make sure that your team fully understands how to properly use the secure shredding bins and consoles to help ensure the security of its contents.
Secure Shredding Bins and Consoles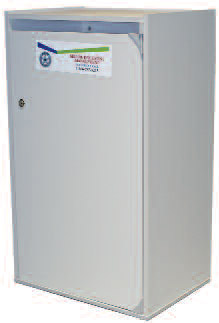 Secure Collection Console
This commercial shredding console is the perfect in-office solution for collecting sensitive paper waste for pre-shredding at the office. Inside the console is a nylon shredding bag and plastic insert. The door is lockable to prevent theft.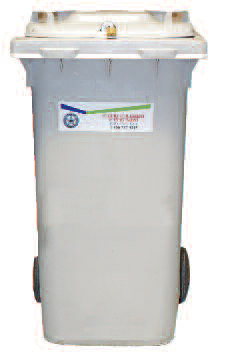 Secure Collection Cart - 64 gallon
This portable container is a great choice for larger offices. With a 64-gallon capacity, it can handle large amounts of discarded documents. A molded slot is located on the lid of this container which allows you to easily insert and collect documents that need to be shredded.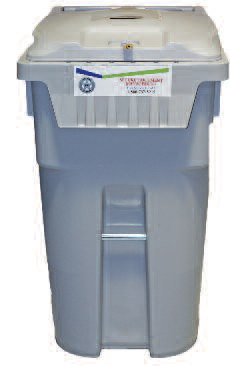 Secure Collection Cart - 96 gallon
For large offices, this bin is the workhorse of the shredding industry. This 96-gallon transfer bin keeps your discarded documents safe and secure while also being portable. Documents are disposed via an insertion slot located on the top of the bin. The built-in hasp with padlock makes it easy to lock the container.
A Shredding Solution that Fits Your Business!
The Trusted Secure Shredding Partner in Texas for Over 14+ Years!

"Easily the best shredding company we have worked with."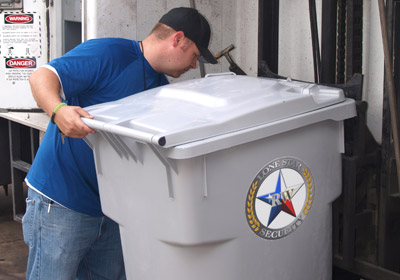 Get All of Your Shredding Questions Answered Quickly!
Our consultants will give you a free call to answer your secure shredding questions. It's quick and easy.