Paper Shredding Service
San Antonio
We Have the Solution for Your San Antonio Paper Shredding Needs!
Paper and document shredding services in San Antonio are essential for not just your business, but also your customers. RW Lone Star offers paper shredding, mobile shredding, document shredding, as well as hard drive and media destruction. If you are in a business that has access to numerous documents with sensitive information, RW Lone Star can even come out to you regularly to make sure you're always up to date when it comes to destroying documents that could put you or your clients at risk.
Why Does San Antonio Choose us for Paper Shredding?
Some of the reasons why our clients love us:
HIPAA, FACTA, GLBA & FERTA Compliant
Locally Owned and 0perated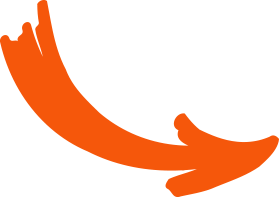 The Trusted Secure Shredding Partner in Texas for Over 14+ Years!

"I would definitely use them again!"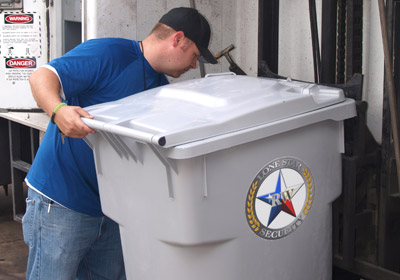 NOTE: We are a local company. We WILL NOT miss-use your email address or sign you up for an annoying newsletter.
Get All of Your Shredding Questions Answered Quickly!
Our consultants will give you a free call to answer your secure shredding questions. It's quick and easy.
Paper Shredding San Antonio
San Antonio is home to more than just the famous River Walk – it is a popular place for up and coming businesses to call home. If you have access to sensitive information, you may be overwhelmed when trying to make sure you dispose of it in a legal, timely manner. At RW Lone Star, we understand the importance of protecting your customers' data. That's why we offer a comprehensive range of paper shredding and security services to ensure that your business is compliant and your customers are safe from identity theft. 
Our team of experts is on hand to help you find the right solution for your business, from mobile shredding to secure document storage. We have the experience and resources to help you streamline your operations and keep your customers' data secure. And with our secure document management systems, you can rest assured that your data is in safe hands. With RW Lone Star, you can trust that your business is running smoothly and securely, and that your customers are protected.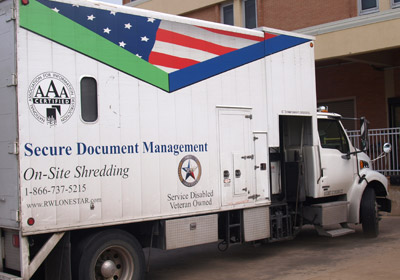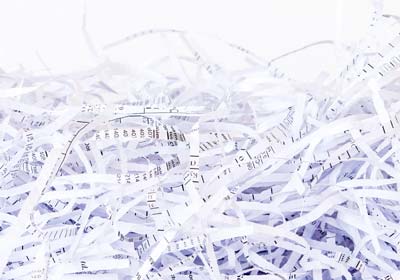 Document Shredding San Antonio
Companies all over the world have learned the hard way that it is not just digital data you need to be worried about; security breaches often happen due to an employee throwing away a paper document that should have been shredded. Businesses and customers lose millions of dollars every year due to losses attributed to security breaches and identity theft. To ensure your employees know what to do with old documents, RW Lone Star offers secure containers that you can put materials in for us to shred on-site, or you can drop them off at your convenience.
Mobile Shredding San Antonio
It's challenging to run a business in San Antonio without having to worry about disposing of sensitive information. RW Lone Star offers mobile shredding services on your schedule; you can choose daily, weekly, biweekly, monthly, or quarterly options, or at whatever interval you decide works best for you. RW Lone Star can handle large and small jobs with ease, so if you have a backroom to clean out or just a small number of employee badges and applications, we can help!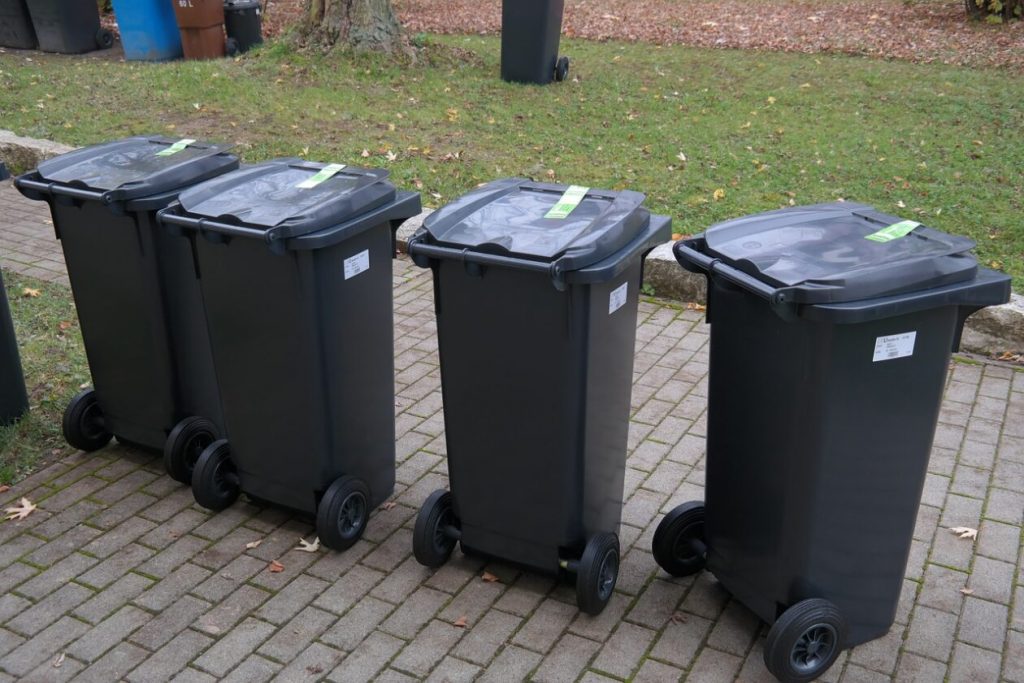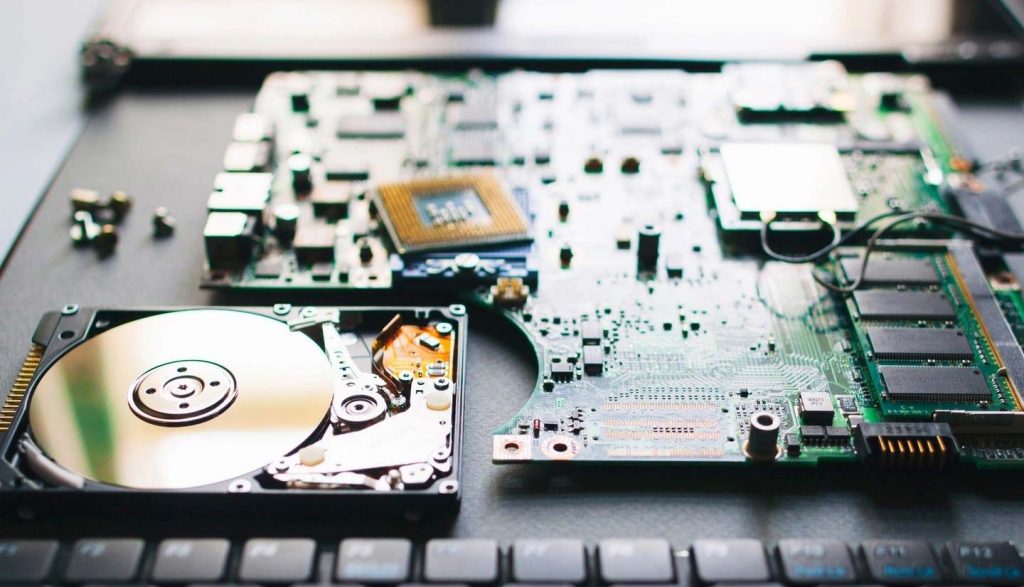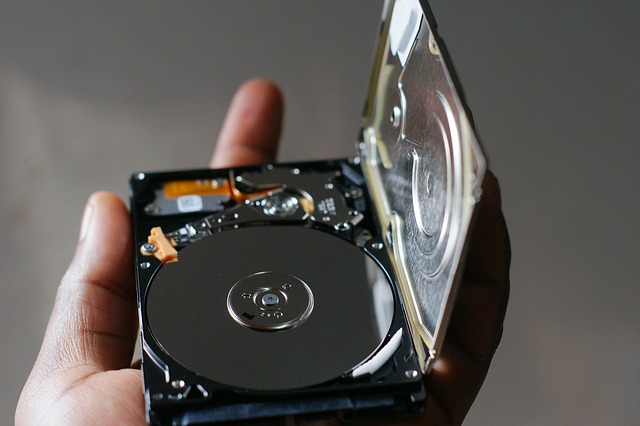 Hard Drive Destruction San Antonio
Simply deleting the information off of a hard drive is not enough to protect sensitive data. Even after a drive has been completely wiped clean, it is still possible to recover the data using sophisticated methods. That's why RW Lone Star Security provides data destruction services. Our services go beyond simply deleting files; we use advanced techniques to ensure that all data is permanently destroyed. We specialize in providing secure data destruction to businesses and organizations that need to ensure their sensitive information stays safe. 
Our services are reliable, efficient, and affordable, so you can rest assured that your data is in safe hands. With RW Lone Star Security, you can protect your data from unauthorized access and ensure it is permanently destroyed.
RW Lone Star Security provides data destruction services that include many types of digital media which potentially could contain sensitive information that you will want completely destroyed:
Credit Cards and Bank Cards
Removable Drives – Thumb and Jump Drives
Many Types of Hard Drives (Magnetic, rotational, and solid state)
RW Lone Star Security will retrieve your electronic devices and drives and completely destroy them at an affordable rate. Businesses, health care facilities, and government agencies in San Antonio trust our professionals with their secure product destruction, electronic media destruction, and hard drive destruction.
Your Local Paper Shredder
San Antonio is an authentic, adventurous, and diverse city. Our roots run deep, our heritage is rich and our confluence of cultures is celebrated. Throughout our city you can find glimpses of early Spanish colonial life. San Antonio is also a booming city with plenty of modern attractions. The beauty and charm of the River Walk is a truly unique experience for anyone visiting our city. Of course, you cannot mention our city without thinking of The Alamo, one of the most popular landmarks in Texas. RW Lone Security takes pride in being a veteran owned, local San Antonio business. We have earned our 5 Star Rating from our business partners through great customer care and a service that you can depend on.
If your business is in a particularly vulnerable industry, such as health care, insurance, government, education, or hospitality, you will want to be especially careful to comply with local and federal laws regarding the handling and disposal of documents and other sensitive information. Mishandling important information could result in fines, lawsuits, and losing your license (when applicable). Protect yourself and your business by making sure you're using best practices when it comes to document disposal.
Everything from applications to training material, to medical records, could be a considerable risk for a security breach, identity theft, or worse. Even things like old uniforms and employee badges should be disposed in a safe and lawful manner. For all of your document shredding and security needs, from paper to hard drive destruction and other materials, RW Lone Star is here for you – Call today!
If you have any shredding needs, whether it's paper or something else, call RW Lone Star today!
Protect your business from one of the most common information breaches, due to mishandling of paper documents, not disposing of an old hard drive properly, or throwing out uniforms or other media that may be able to be used against you. Everything from resumes and job applications to medical records could potentially result in identity theft or worse.
San Antonio Paper Shredding FAQ