Secure Paper Shredding Service in Leander, TX
Keep your confidential information safe with our paper shredding services in Leander, TX.
Fast and Dependable Document Destruction in Leander, TX
When you own a business, you may create and keep files with sensitive content like financial statements, employee files, and more. Paper shredding is a vital option if you want to keep this information safe.
At RW Lone Star Security, we cut paper into fine pieces, collect it, and then recycle. Our Leander document management services destroy your sensitive data without compromising your confidentiality. We provide on-demand shredding, specialty shredding, and mobile shredding service in Leander, TX.
Our Process: How It Works
Step 1: Reach Out to Us
If you want to paper shred your documents, we'll give you a customized quote for the services you may need.
Step 2: Pick Time and Place for Shredding
After getting a quote, you can choose when and where you want your service. We offer weekly, fortnightly, monthly, or quarterly depending on your needs.
Step 3: Shred Your Documents
On the date you pick, we'll arrive at the specified location, collect your sensitive information, and destroy it.
Step 4: Recycle the Documents
Our paper shredding services come with a Certificate of Destruction for your data. After shredding, we'll recycle the pieces of paper.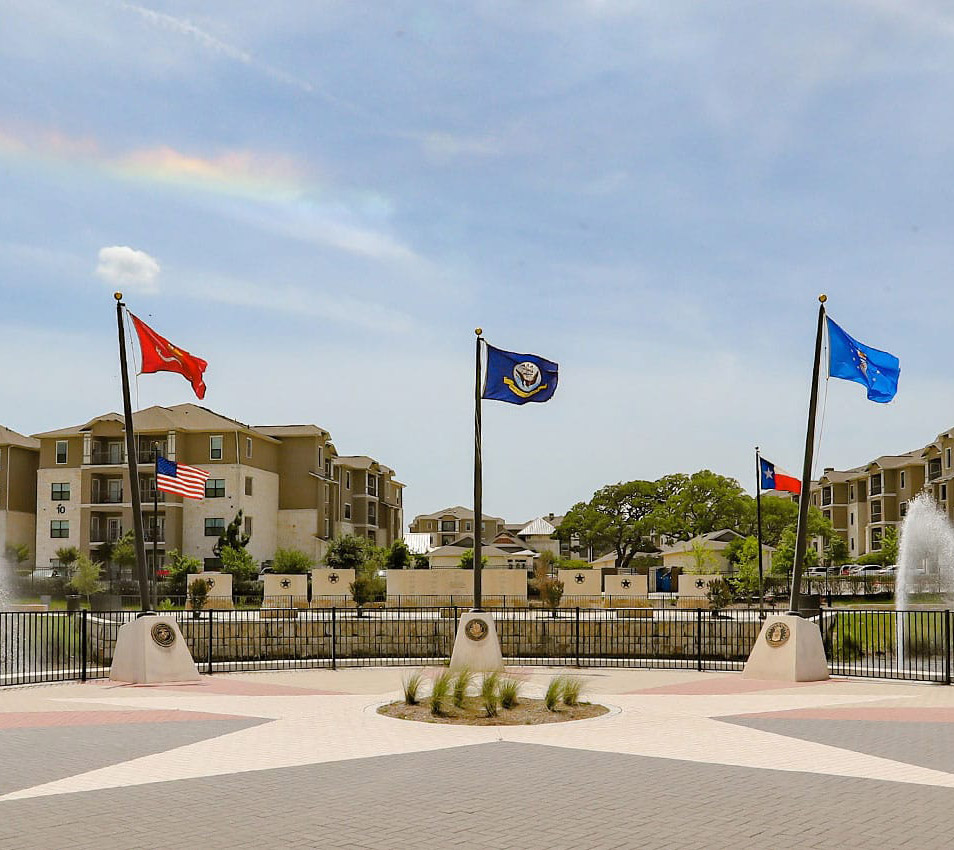 Reliable Paper Shredding Services You Can Trust
Want to destroy confidential information?
Look no further than RW Lone Star Security. Our document shredding services ensure we keep your confidential information confidential.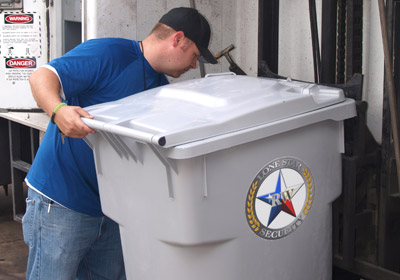 NOTE: We are a local company. We WILL NOT miss-use your email address or sign you up for an annoying newsletter.
Get All of Your Shredding Questions Answered Quickly!
Our consultants will give you a free call to answer your secure shredding questions. It's quick and easy.
Why We're the #1 Paper Shredding Service in Leander, TX
Qualified Paper Shredders
We're a CVE Certified Service-Disabled Veteran-Owned Small Business that has been serving both government agencies and private companies for over 12+ years. We're also the trusted local company serving Leander and surrounding areas in Texas.
Specialized Technology
Our team is equipped with the latest equipment that can handle any amount of paperwork around your schedule.
Certified Confidentiality
We maintain the discretion of your files from the moment you give us your documents for shredding. Our staff will do everything to ensure your information isn't compromised. RW Lone Star has been the best rated Austin paper shredding company for over 16 years.