Paper Shredding Service Waco
Profesional Shredding Solutions for Your Waco Business
RW Lone Star is a veteran-owned security company, offering paper shredding, and document shredding, hard drive and media destruction, and many other services in Waco, TX. RW Lone Star will make sure your sensitive documents are safely destroyed and recycled so that you know that your company is staying legal, compliant, and safe.
Why Use RW Lone Star for Paper Shredding in Waco?
Why Our Waco Texas Clients Choose Us:
HIPAA, FACTA, GLBA & FERTA Compliant
Locally Owned and 0perated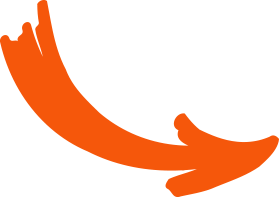 Top Rated Shredding Company in Waco for 14+ Years

"We've tried other shredding companies but they are by far the best."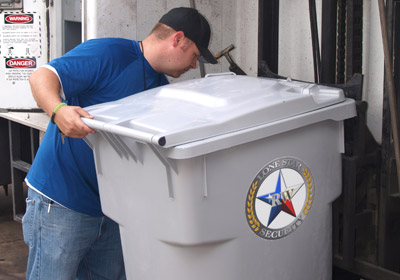 NOTE: We are a local company. We WILL NOT miss-use your email address or sign you up for an annoying newsletter.
Get All of Your Shredding Questions Answered Quickly!
Our consultants will give you a free call to answer your secure shredding questions. It's quick and easy.
Start Your Shredding Service Today!
RW Lone Star's top priorities are compliance, integrity, and customer satisfaction. RW Lone Star is able to shred and destroy any documents or other items that could compromise your business or your customers' privacy. If you experience data loss that  results in a security breach, you will lose the trust of your current customers and the business of new customers. At RW Lone Star we recycle any end products we are able to and strives to be as eco-friendly as possible.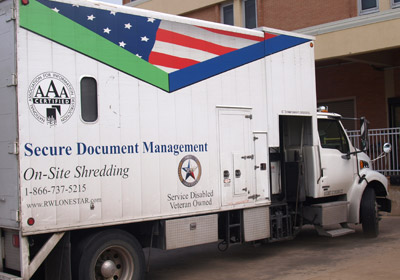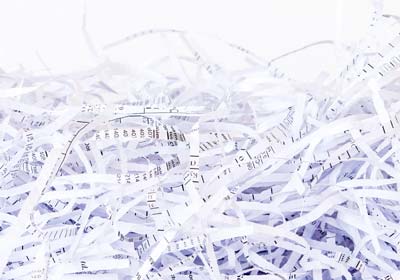 Security breaches often happen because of employees mishandling paper documents due to negligence or improper training. Something as simple as a piece of paper being thrown in the trash instead of being shredded and destroyed can cost your business thousands of dollars, not to mention the risk to your customers due to identity theft. RW Lone Star has a drop off service as well as secure containers you can keep on-site so that your business and customers are always protected.
RW Lone Star Security LLC is very professional. The comapny is always reliable. The workers are very nice and easy to work with. The job is always done fast and with high regards with the our needs. The office staff are great. The RW Lone Star Security LLC company has remarkable prices. The company keeps tabs on your services and check's in from time to time, which this shows they care. They can take care of all your business needs. Andrea Ray City Secretary
Claire McDaniels
2021-09-16
Exceptional company! Quick response times and excellent customer service!
By far the best on-site shredding company in Central Texas. Reliable, convenient, reasonably priced and great customer service. I have used them many times before and will continue to use them. Love RW Lonestar.
Great folks and great service. Reasonably priced and they took care of all the details.
Javier Antonio Oyola
2018-10-24
Buen trato
Easy to do business with. Fair pricing. Quick response. Always goes extra mile.
RW Lone Star offers mobile shredding services in Waco and the surrounding areas. You can schedule daily, weekly, biweekly, monthly or quarterly visits so that you never have to worry about the security of your business or customers. We will come to you to take care of your shredding needs, whether it's for paper documents, employee identification badges, hard drives, or other media. We can come to you and take care of any shredding needs you may have.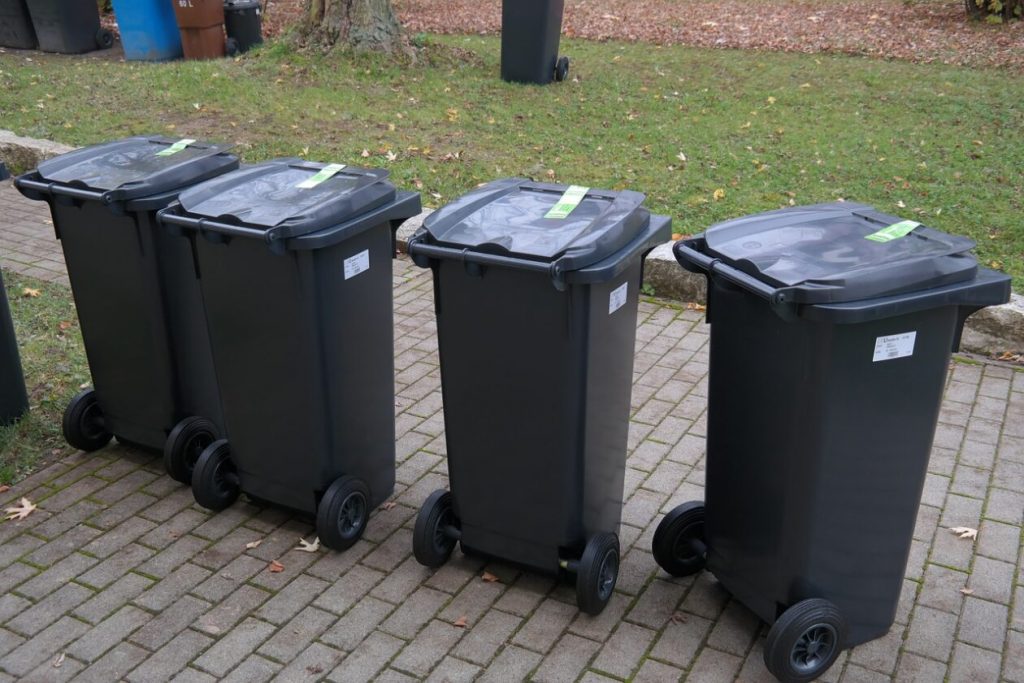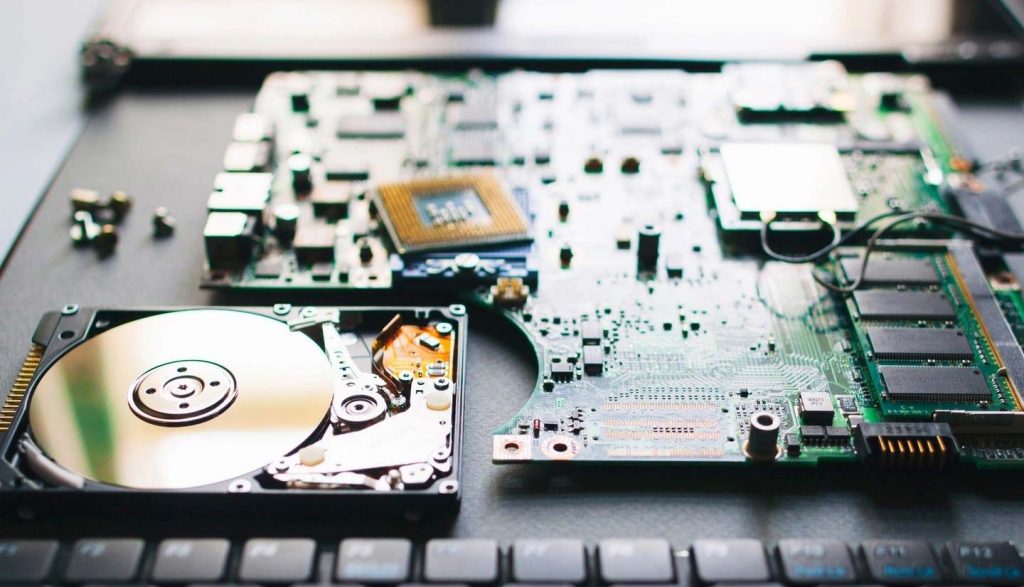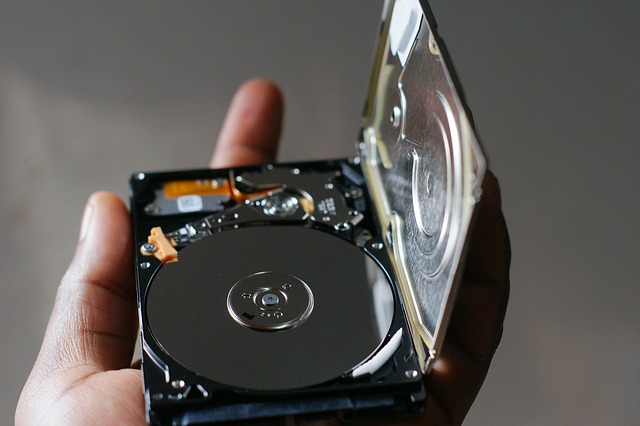 Hard Drive Destruction Waco
You can erase all of the information off of a hard drive, but unfortunately, the data can still be recovered. The only way to ensure that all of the sensitive information is safely delated is total destruction of the hard drive. RW Lone Star Security are the trusted experts in for hard drive destruction is Waco, TX.
RW Lone Star Security can completely destroy all of the sensitive data off of various types of digital media:
Credit Cards and Bank Cards
Removable Drives – Thumb and Jump Drives
Many Types of Hard Drives (Magnetic, rotational, and solid state)
Call Today and find out why businesses, health care facilities, and government agencies in Waco trust RW Lone Star Security with their secure product destruction, electronic media destruction, and hard drive destruction.
Shredding Companies in Waco, TX
Waco is the heartland of Texas. Located in the I-35 corridor between Dallas and Austin, Waco is a dynamic, vibrant city with loads of shopping, superb restaurants, and outdoor activities. From our cultural and historic district to our vibrant downtown, Waco is a city on the rise. Waco is the home of some unique museums, such as the Armstrong Browning Library or Martin Museum of Art. Of course, you cannot talk about Waco, TX without mentioning the Magnolia Market at the Silos, made famous by popular TV stars, Chip and Joanna Gaines. The market is the location for many businesses including; Magnolia Market at the Silos, Magnolia Table, Magnolia Press, Silos Baking Co., The Little Shop on Bosque, and Magnolia Realty. RW Lone Security takes pride in being a veteran owned, local Waco business. We have earned our 5 Star Rating from our business partners through great customer care and a service that you can depend on.
Shredding companies in Waco are essential for companies with access to information that is sensitive or could expose customers to the risk of identity theft. If that information is mishandled, you or your business could incur large fines, lawsuits, or even lose your license. Industries particularly vulnerable include insurance companies, government services, hospitality services, legal firms, and health care companies. RW Lone Star protects your business and customers from security breaches and keeps you on the right side of the law.
One of the easiest ways for people to steal identities and other sensitive information, despite being in a digital day and age, is to find paper documents that are carelessly thrown in the trash. Hard drives that have been magnetically deleted are also vulnerable. Even old uniforms and training materials can be used against you. Trust RW Lone Star to make sure your business and customers are safe from identity theft and other security breaches.
Disposing of pertinent information is more than simply best practice, it's the law. There are regulations specific to almost any industry, as well as state and federal laws regarding the handling and destruction of identifying information about both customers and employees. A simple paper thrown out by mistake might actually be breaking the law.
Let veteran-owned  RW Lone Star take care of your document shredding and security needs – Call today!