Paper Shredding Services
Round Rock, TX
RW Lone Star Security is the No.1 paper and document shredding and data destruction service in Round Rock, Texas. We understand the importance of protecting private information. Contact our team to create a customized shredding schedule based on your business's needs.
Customized Shredding Plans for Round Rock Businesses
Round Rock is rightly regarded as one of the best small cities in the United States in which to live. It offers a balance of work opportunities and recreational pursuits. From the Dell corporate headquarters to the many small business owners operating in the city, Round Rock has a thriving economy.
Here at RW Lone Star Security, we are proud to count many Round Rock businesses as our long-standing clients. Our clients appreciate our professionalism, reliability, and confidentiality. Our paper shredding and document destruction services are available to all businesses.
RW Lone Star is the top choice for paper shredding in Austin and the surrounding areas. Call our team today to learn more. We look forward to speaking with you.
We offer comprehensive document management services to businesses in Round Rock. With our regularly-scheduled paper shredding service, we work with you to create a customized shredding service to match your needs. This could be weekly, fortnightly, monthly, quarterly, or at your choosing.
We also support on-demand shredding services for businesses that may not need a scheduled service. We provide both a mobile shredding service and support drop-off shredding.
Our services also include hard drive destruction, specialty shredding, physical storage, and document scanning. If you are a business owner in Round Rock, contact RW Lone Star today to discuss your paper shredding and document destruction needs.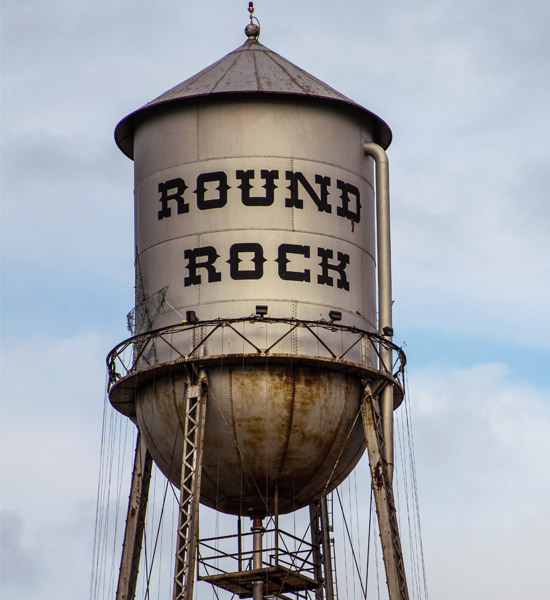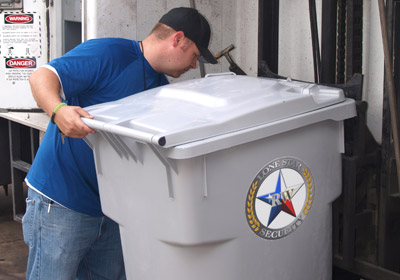 NOTE: We are a local company. We WILL NOT miss-use your email address or sign you up for an annoying newsletter.
Get All of Your Shredding Questions Answered Quickly!
Our consultants will give you a free call to answer your secure shredding questions. It's quick and easy.
Professional Shredding Services in Central Texas
The mishandling of sensitive information is not just bad business, it is against the law. Federal and state regulations are in place regarding the handling, distribution, and destruction of personal information acquired through the running of your business.
If you have a Central Texas business with sensitive information you need to be destroyed and discarded, contact the paper and document shredding professionals at RW Lone Star Security today.
If you have any shredding needs, whether it's paper or something else, call RW Lone Star today!