Your Physical Storage Solution
Whether you need regular paper shredding services, on-demand services, or plan to come in and drop off your documents, hard drives, or other media, protecting your data is essential.
Minimize The Risk By Storing Sensitive Information
We provide secure collection carts and consoles for your organization to store documents or devices that contain sensitive information until you drop it off to us or we come to your location to properly and securely dispose of it. Our secure collection carts and consoles are tamper-proof, safely storing your paperwork or electronic media devices until your data destruction service date.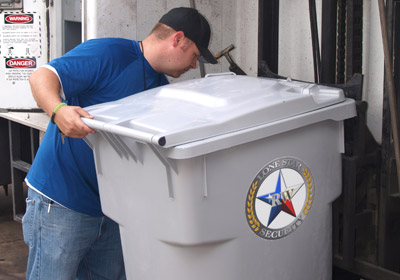 NOTE: We are a local company. We WILL NOT miss-use your email address or sign you up for an annoying newsletter.
Get All of Your Shredding Questions Answered Quickly!
Our consultants will give you a free call to answer your secure shredding questions. It's quick and easy.
Saving Your Company Time And Money
RW Lone Star's collection carts and consoles can be used in place of a recycling bin. You can bring us the collection console or cart when it is full, or we can empty it during our regularly scheduled visits. We recycle all of our paper material after it is appropriately shredded, reducing your company's environmental impact.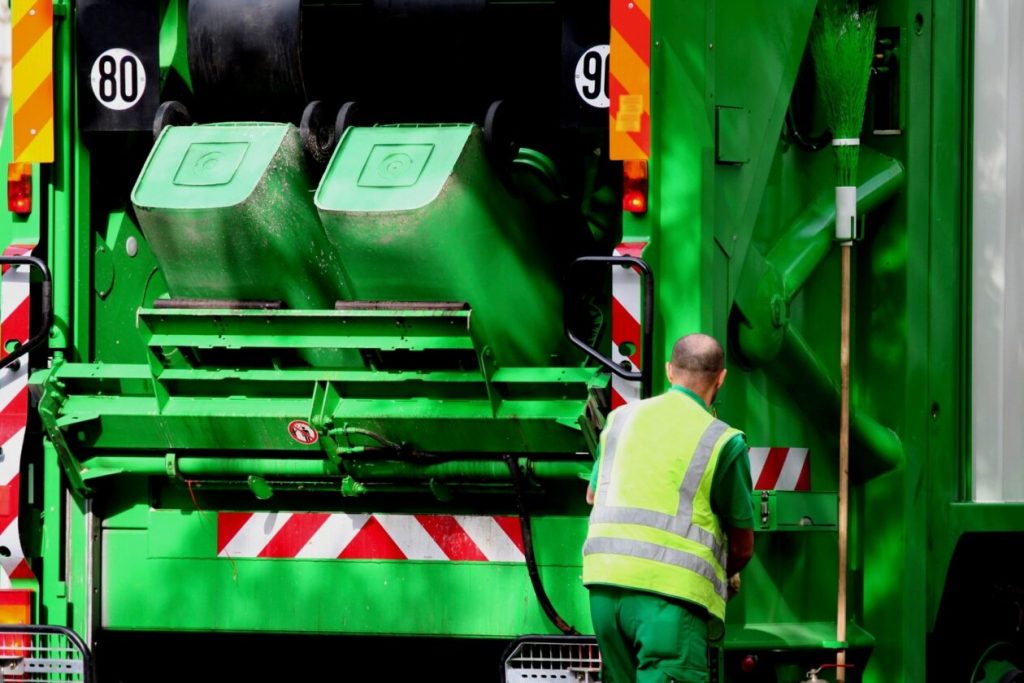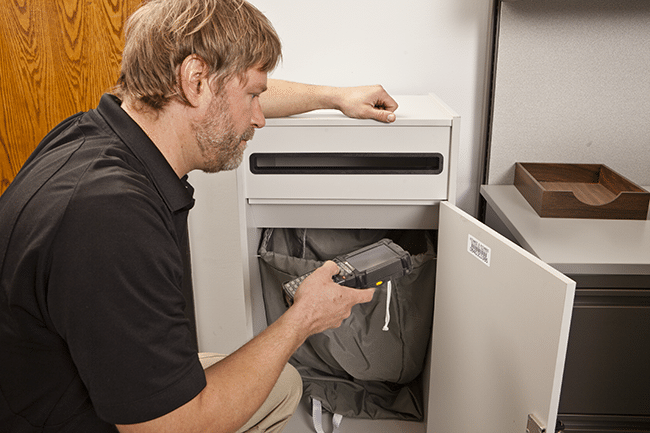 Improperly Disposed Of Information Could Lead To Catastrophe
Many data breaches are due to employee negligence or poor judgment; one wrong document in the recycling bin could lead to information ending up in the wrong hands. Improperly disposed of information could lead to catastrophe: from leaked customer contact information to the social security numbers of your employees, or your business banking information, your company likely stores a large amount of sensitive information. Don't risk it – enlist the help of a professional to ensure that your confidential information remains confidential.
Get in contact with a member of the RW Lone Star team today and let us know how we can help keep your company protected. We will show you why we are the top choice in Texas for Document Shredding and information security.